Comparative neuroscience: insights into human distinctiveness and disease
Save as calendar entry
Brains vary both between and within species. For instance, relatively large brains distinguish humans from other primates. Additionally, some people are more likely to exhibit certain brain-related conditions, due to their age, biological sex, etc. In this talk, Dr. DeCasien details how the proximate and ultimate explanations for (i.e., the how and why behind) this variation can be illuminated through phylogenetic comparative studies and multi-omic perspectives.
Referent
Alexandra DeCasien (National Institute of Mental Health, Maryland)
Journey Description
Map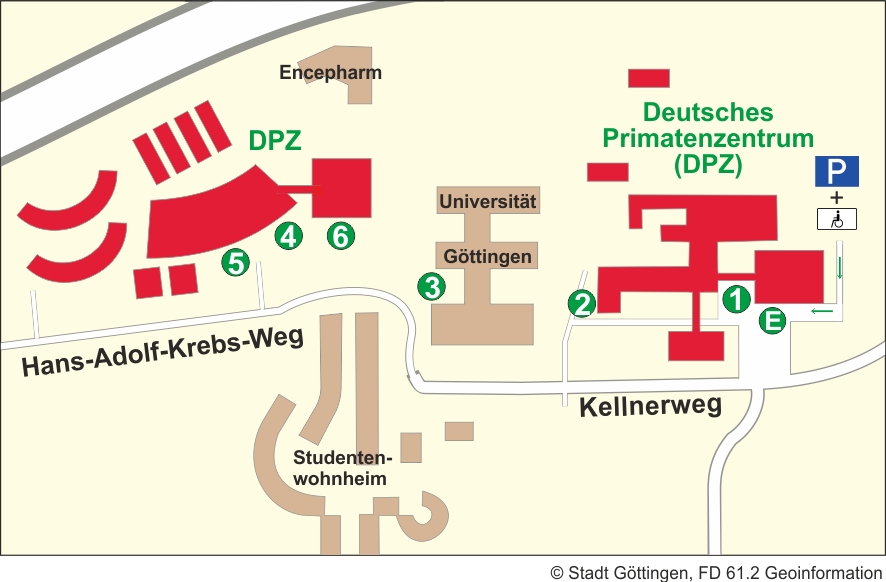 E - Main Entrance/Reception
1 - Managing Board; sections: Infection Biology Unit, Unit of Infection Models, Laboratory Animal Science Unit, Primate Genetics Laboratory, Behavioral Ecology and Sociobiology Unit, Cognitive Ethology Laboratory, Neurobiology Laboratory, Research Coordination, Public Relations, Information Technology, Administration, Technical Support, Library.
2 - Material Delivery/Purchase
3 - Platform Degenerative Diseases
4 - Cognitive Neuroscience Laboratory
5 - Animal Husbandry
6 - Imaging Center, Functional Imaging Laboratory

Arrival by car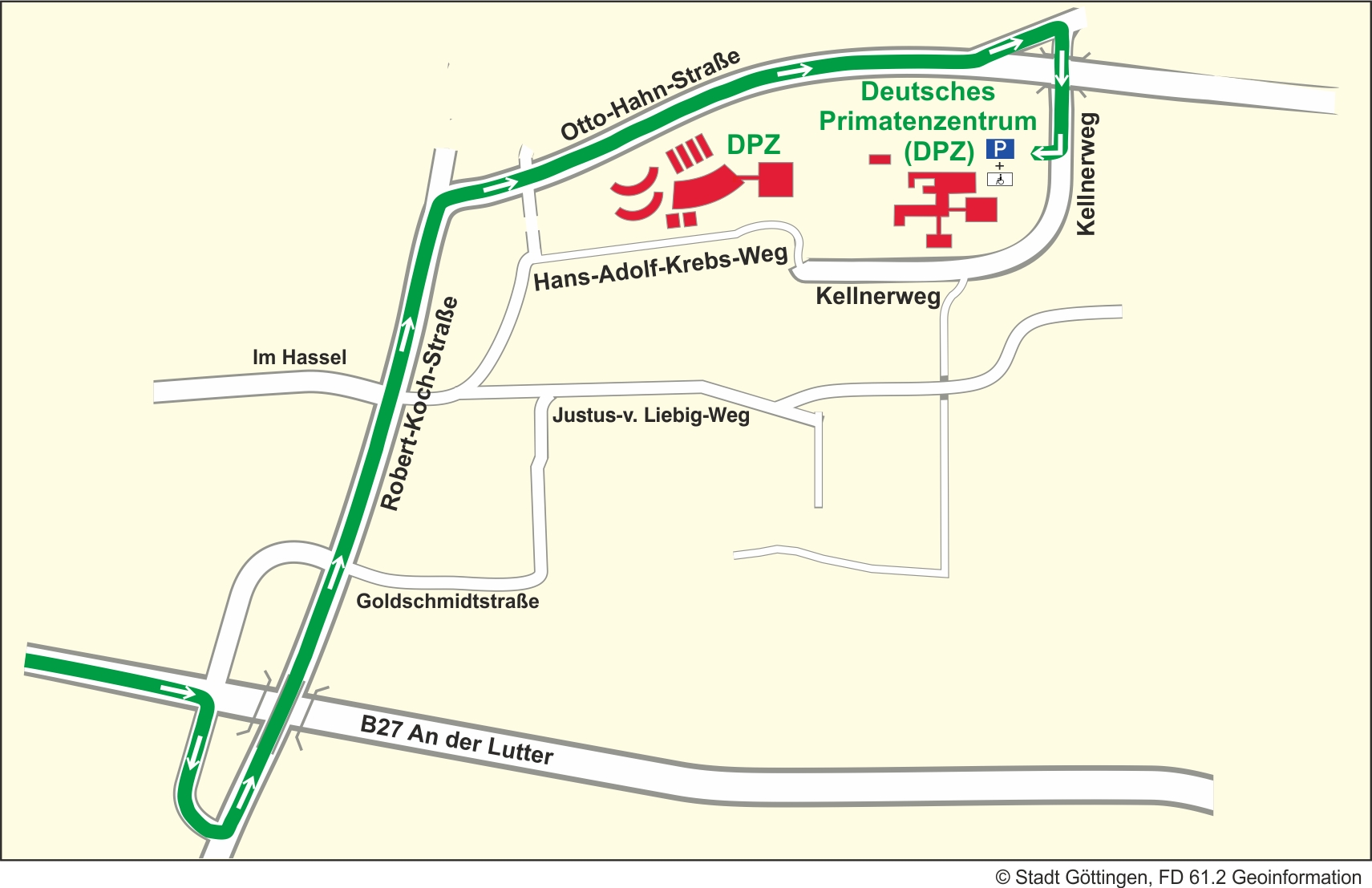 Leave the interstate A7 at exit "Göttingen Nord". Follow the B27 straight ahead in the direction of "Braunlage". After the third traffic light intersection turn right towards "Kliniken". Afterwards turn left onto "Robert-Koch-Straße" direction "Universität Nordbereich/Polizei". At the end of "Robert-Koch-Straße" turn right onto "Otto-Hahn-Straße", direction "Nikolausberg". The first street on the left turn onto "Kellnerweg", follow the signs "Deutsches Primatenzentrum".


Arrival by bus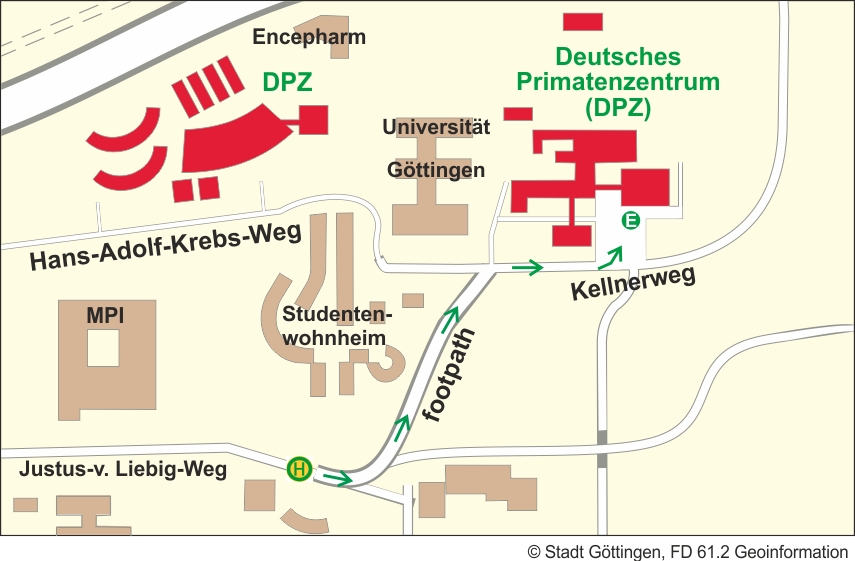 The footpath from the bus stop "Kellnerweg" to the Main Entrance/Reception: 
From Bus stop "Kellnerweg" (line 21/22 and 23) Cross the road, go in the direction of the bus. At the mailbox, turn left into the footpath and proceed to the end. Turn right into the Kellnerweg. The main entrance of the DPZ is on the left side.
Date and Time 28.06.23 - 14:00 - 15:30 Signup is not required
Location Alter Hörsaal, Deutsches Primatenzentrum
Organiser
Leibniz-ScienceCampus
Contact Dr. Christian Schloegl
cschloegl@dpz.eu
0551-3851-480
Back to list