Conference visits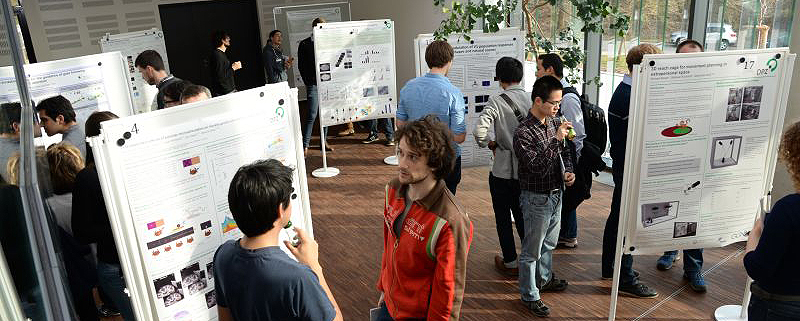 To faciliate the exchange with the international scientific community and to foster the visibility of the ScienceCampus, funds are available to support the active partication in international scientific meetings (e.g., conferences, workshops, Summer schools). An active contribution to the meeting is required, either through a poster presentation or a talk; the affiliation with the ScienceCampus must be made visible.
Doctoral and postdoctoral researchers that are members of the ScienceCampus are eligible for, at maximum, one contribution to a conference visit per year. In accordance with the rules of the Leibniz Association, funding can be used for travel, accomodation and registration. Funding can also be used for the participation in online conferences. Support for past contributions is not possible.
To apply for a grant, members submit an application form with information on the meeting, the type of contribution (poster or talk), the title and abstract of the planned contribution, and an estimated spending plan. The application can be submitted electronically to the coordination office of the ScienceCampus.To guarantee that an application can be processed in time, it must be submitted at the very latest two weeks before the conference.
Applications can be submitted anytime
| | |
| --- | --- |
| Submissions | anytime, but at the latest one month before the conference |
| Funding decision | will be made short-term |
last update on April 1, 2022