Child care room at the DPZ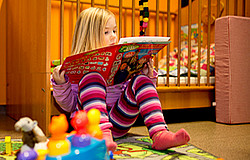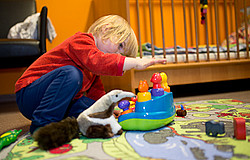 With support from the Leibniz ScienceCampus, the German Primate Center established a child care room. The room is equipped to be suitable for children of different age classes. Various toys are available, as are a cot, a play pen and a changing table.
The room can be used to allow parents to participate in conferences, presentations and workshops. The Leibniz ScienceCampus can support its members by organizing child care for events outside of the core working hours (8 a.m. – 4 p.m.). If you are interested in this service, we kindly ask you to inform us as soon as possible, but at least one week prior to the event.